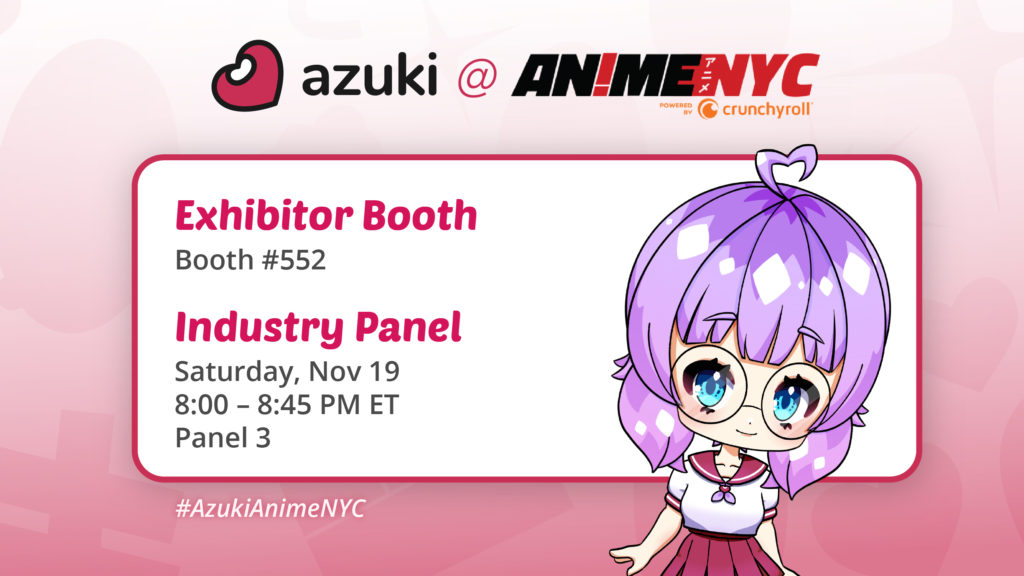 We're back at Anime NYC and this time we have a booth! From November 18 – 20, stop by booth #552 in the Exhibitor's Hall to nab free merch for My Dear Detective, Turning the Tables on the Seatmate Killer!, and Hikaru in the Light!, including exclusive posters only for Premium members. And if you're not Premium yet, we'll be offering an extended 30-day free trial for Anime NYC attendees.
We're also hosting an industry panel on Saturday at 8:00 PM Eastern where we'll be announcing new licenses and giving out prizes, so stop by and be the first to hear the news.
Stay tuned to our blog and social media accounts (Twitter, Instagram, and Facebook) for more details about giveaways and announcements at the con. And if you're in NYC, see you there!