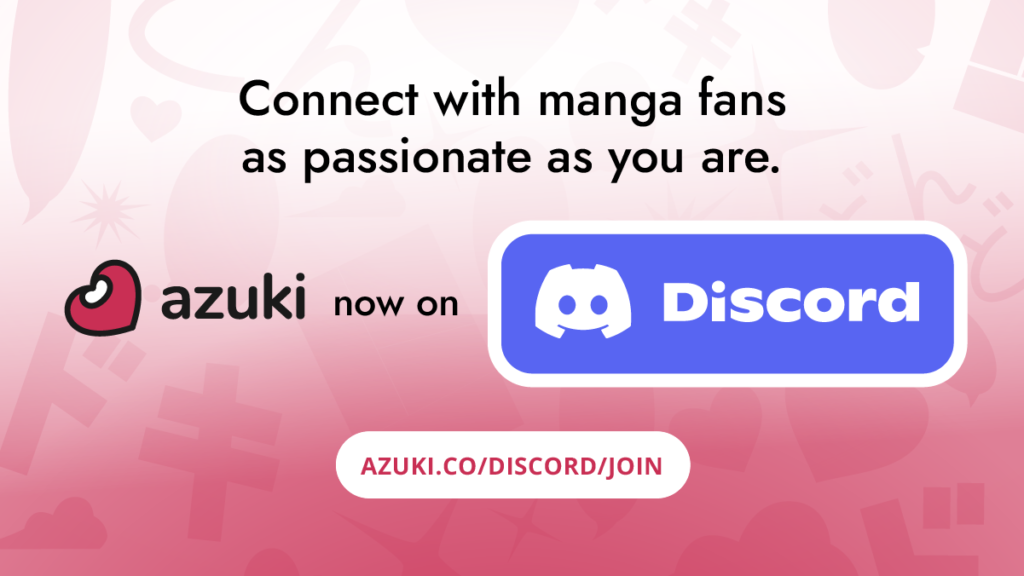 Community is hugely important for any fandom, especially manga, but connecting to other fans hasn't been easy during the COVID-19 pandemic. We wish we could meet more of you at in-person conventions, but in the meantime we've been proud to offer comment threads on each of the thousands of chapters available on Azuki. Today we're adding a new way for manga fans to connect with each other: the official Azuki Discord!
Looking to chat with other fans about the latest manga? Want to enlist in the great waifu/husbando wars? Interested in giving us feedback to help make Azuki even better? Or just want to find some new friends to talk about life with? You'll find a home on this new server. So come say "hi" to us on Discord so we can get to know you all better!
Joining is easy:

✅ Visit azuki.co/discord/join for your unique Discord invite.
✅ Sign in with your free Azuki account (no Premium membership required).
✅ Accept the invite on Discord to join the server.
Once you're in, drop us a message. We'd love to hear what you've been reading and how you're doing.
See you all there!