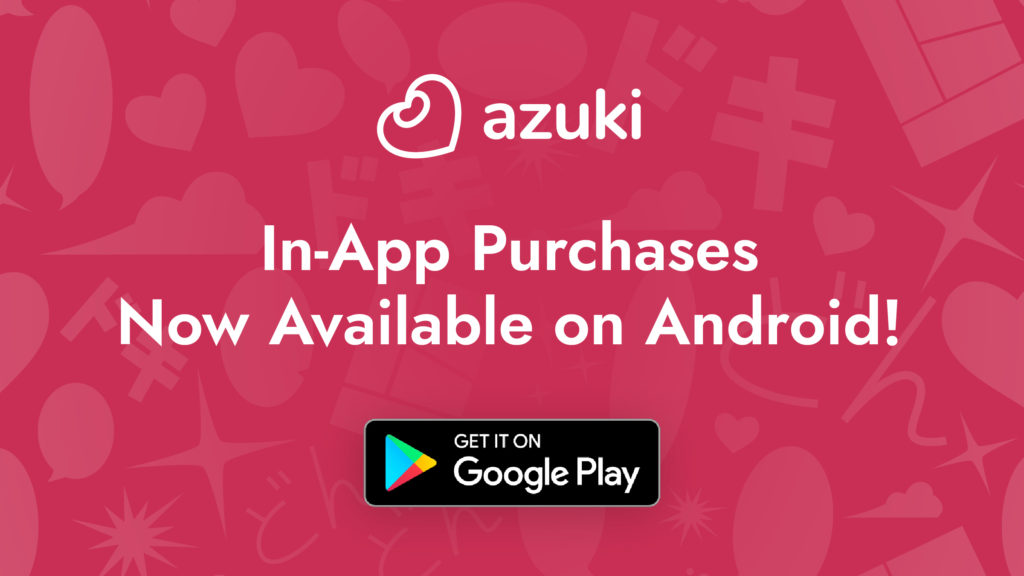 The wait is over! Last month we launched in-app purchases for iOS, and today we're excited to announce in-app purchases for Android! This opens up the door for any of the many payment methods accepted by the Google Play Store in your country, including most credit and debit cards, Google Pay, Google Play gift cards, PayPal, and more. We hope you'll enjoy the improved ease and flexibility; starting a free trial or subscription for Azuki Premium is easier than ever, with plenty of options at your fingertips without ever having to leave the Azuki Android app.
And don't forget! Just like a membership purchased from our website, your Premium perks follow you wherever you go. Once you subscribe through the Google Play Store, you can read Premium chapters ad-free on ANY Azuki platform, including the website, tablets, and iOS!
We've got a phenomenally discounted Black Friday annual plan coming soon, but if you just can't wait, we've still got you covered. Check out the Azuki Android app today, and instead sign up for our 30-day free trial for new users!

FAQ
Can I still choose to buy an Azuki Premium membership on the website even though I use the Android app?
Yes! The choice is yours. A membership purchased on one platform is good on any other platform.
I've already bought an Azuki Premium membership on your website. How can I switch to using in-app purchases instead?
Visit your account page on our website and cancel your current membership. Don't worry, your Premium perks will continue to last for the duration you paid for. Any time after your current membership expires, purchase a new membership from within the Android app.
Can I sign up for the 30-day free trial now, and then later sign up for the Black Friday annual plan?
Unfortunately not! They are each only available for first-time Premium users. If you'd like to sign up for the Black Friday plan, please hang tight until it becomes available on Nov. 26th!
I have more questions/need more help with my Azuki Premium membership.
Reach out to us on our support portal.