We just announced some huge manga news at Anime Boston. Two new series are coming to Azuki, and we've got more where that came from. Keep reading for all the details.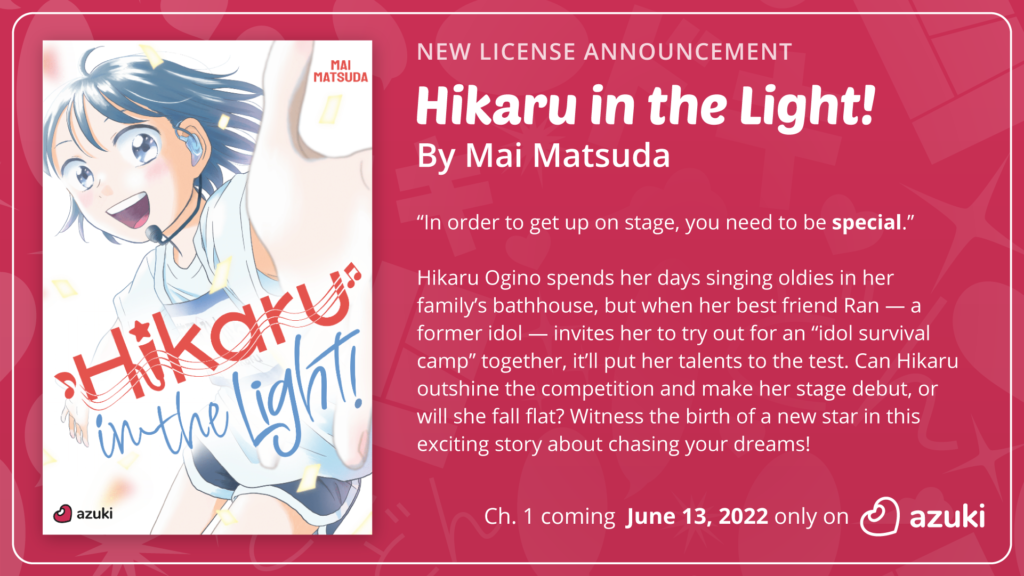 🌟 Hikaru in the Light!
It's finally time to spill the beans…We're licensing and translating our own manga, starting with Hikaru in the Light! by Mai Matsuda 🎶 Here's the series synopsis:
In order to get up on stage, you need to be special."
Hikaru Ogino spends her days singing oldies in her family's bath house, but when her best friend Ran — a former idol — invites her to try out for an "idol survival camp" together, it'll put her talents to the test. Can Hikaru outshine the competition and make her stage debut, or will she fall flat? Witness the birth of a new star in this exciting story about chasing your dreams!
Our team has been quietly working for months to localize this thrilling new idol series and we can't wait to share it with you! We have a feeling you'll love it just as much as we do. Shout-out to our amazing Hikaru production team, including:
Translation: Dan Luffey
Lettering: Barri Shrager
Cover Design: Arbash Mughal
QA: D.S. Jay
We couldn't have done this without them.
📆 CHAPTER 1 LAUNCHING JUNE 13
While you wait, read a free preview of the first 28 pages and add it to your list to get notified when the first full chapter comes out!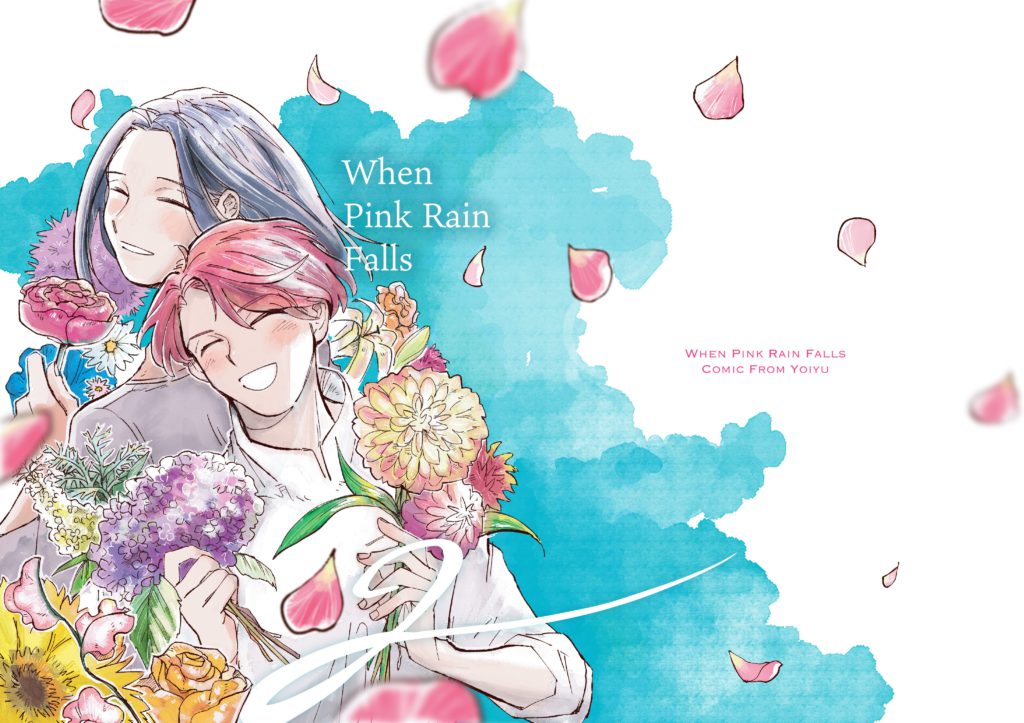 🌸 When Pink Rain Falls Part 2
That's right, Yoiyu's fan-favorite BL short story When Pink Rain Falls has a second chapter, and we couldn't be more excited! Star Fruit Books and Azuki are teaming up to bring it to all Azuki Premium members in the coming weeks. Stay tuned for news on the exact launch date.
In the meantime, go read the first chapter and add the series to your list!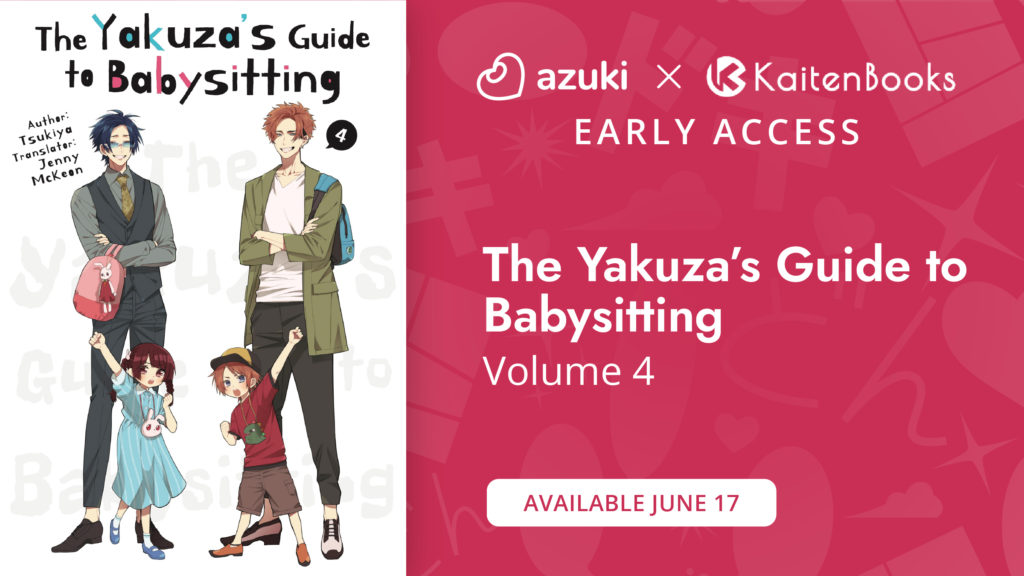 👊 The Yakuza's Guide to Babysitting Volume 4
Plus we've got more Early Access manga from Kaiten Books! The Yakuza's Guide to Babysitting Volume 4 by Tsukiya is coming to Azuki on June 17 (just in time for the anime on July 7). Premium members can read it a full week before it launches on other platforms!
If you're not caught up yet on the story of tough guy yakuza Kirishima discovering his softer side, go read the first three volumes on Azuki!
👀 Wait There's More!
The Azuki team is hard at work on more licenses, and we'd love to hear your suggestions for new series to release in English! So starting today, Azuki is launching a licensing survey. We may just pick your recommendation!
Fill out Licensing Survey