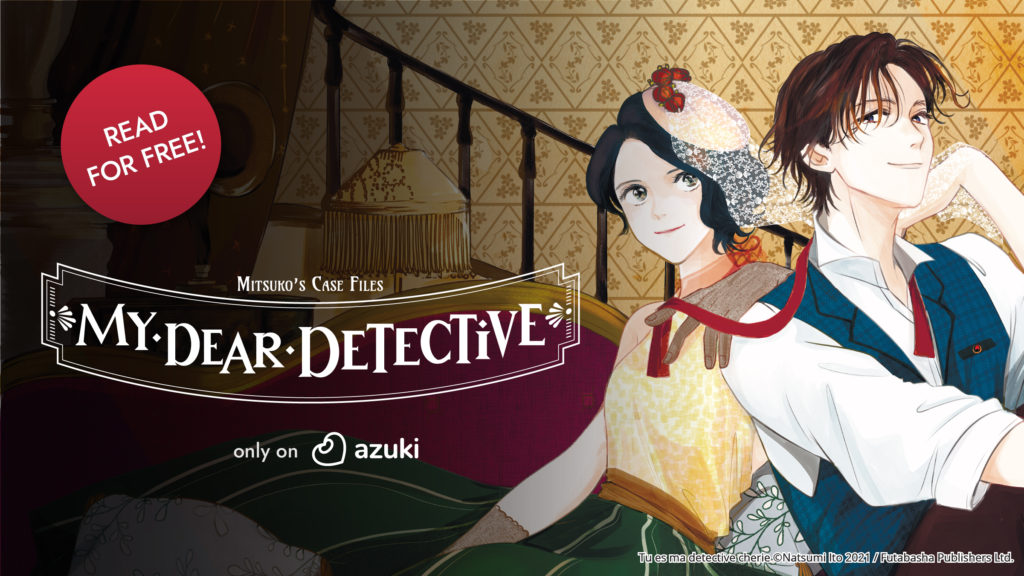 You heard that right. In addition to this week's new Premium chapter of My Dear Detective: Mitsuko's Case Files — the #1 manga series on Azuki — for a limited time we're making the rest of the manga free to read with ads! Join detective Mitsuko and her assistant Saku as they solve cases in 1930s Japan and look good doing it. Here's what Anime News Network has to say about My Dear Detective:
Likely to appeal to mystery fans. […] With its excellent cultural notes, comfortably old-fashioned art style, and good concept, this is definitely worth the price of admission on Azuki to read it.
Each Monday we'll have a new chapter for Premium members — AND we'll unlock the previous chapter for everyone else. Check the Azuki website, iOS app, or Android app every week for a new mystery. Start reading before these chapters go Premium-only again!
---
What is Azuki?
Azuki is a digital manga reader app and website featuring the latest simulpub chapters of over a dozen series and a back catalog with thousands of chapters from hundreds of series.
Is Azuki Legal?
Yes! Azuki officially licenses all of our manga, so whether you're reading for free with ads or subscribing to Premium, you're reading legal manga and supporting creators.