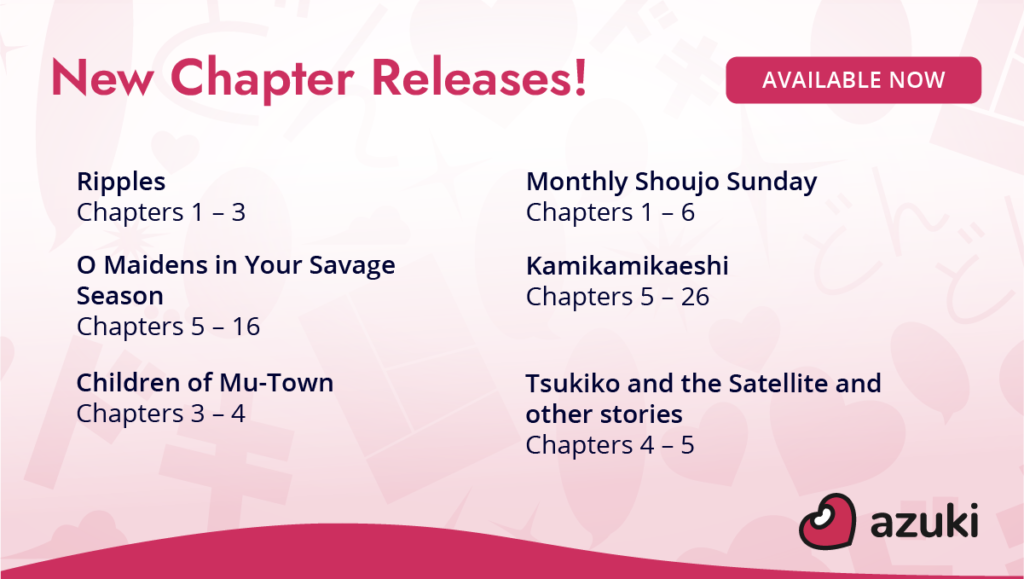 Welcome back to your weekly new manga update! We hope you've been enjoying the first batch of series from indie manga publishers Glacier Bay Books and Star Fruit Books. This week we have two new series from the publishers, plus the conclusions of Children of Mu-Town and Tsukiko and the Satellite and other stories. And as if that's not enough, we also have brand new chapters of two more series and five simulpub chapters. Keep reading for all the details!
Also: To celebrate Azuki's three-month anniversary we're raffling a whole YEAR of Azuki Premium! Be sure to check us out on Twitter, Instagram, and Facebook for more info!
New Series from Glacier Bay and Star Fruit!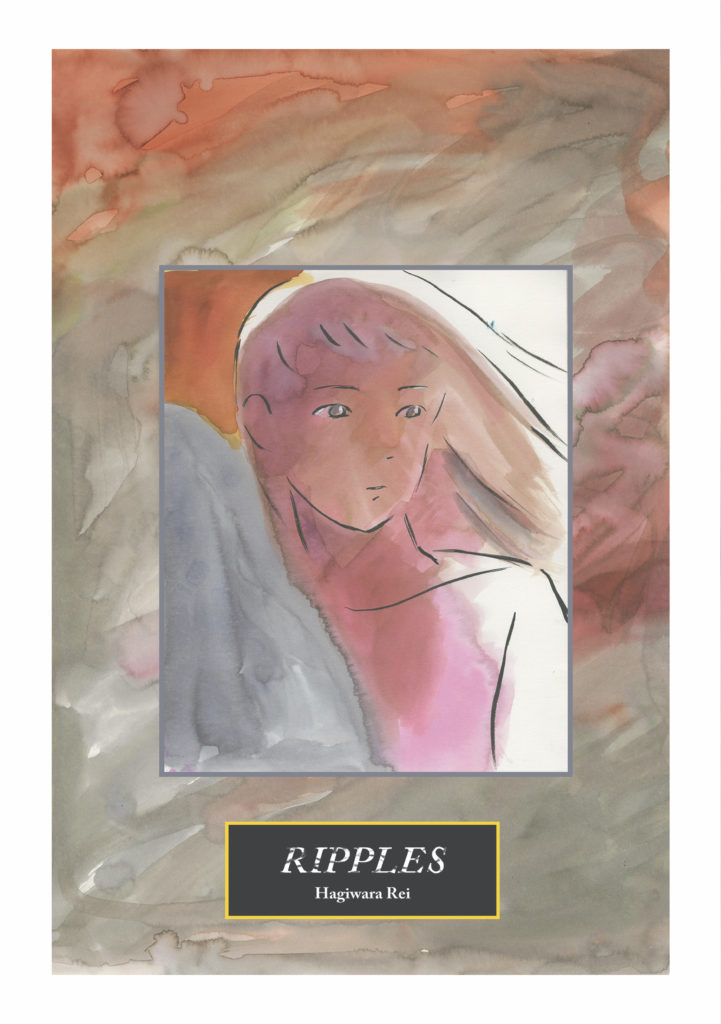 Ripples: "Someday, I wish I could stumble across the memories of certain people that exist in the abyss by gazing at their pain, their sorrow, and the movements of their souls…" This dream-like work dwells on memory and family, and follows ambiguous figures that stride through the snowy lands adjacent to the realm of the dead. Hagiwara Rei explores the processing of grief, and how cyclical mechanisms of human emotion map out a geography of memory inextricably intertwined with the natural world from which we spring. 
Complete series available now!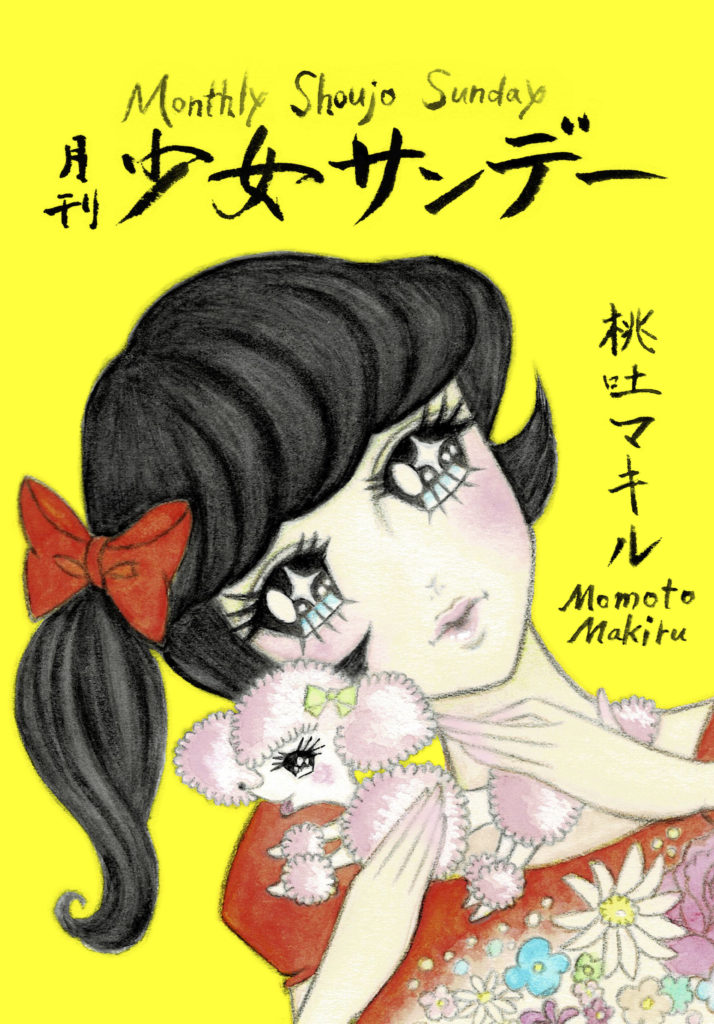 Monthly Shoujo Sunday: Monthly Shoujo Sunday is a collection of 12 oneshots by the wonderful Momoto Makiru. Known for their alternative and sometimes experimental art, Makiru brings us unique stories that are both weird and enlightening.
First six chapters available now!
Catalog Updates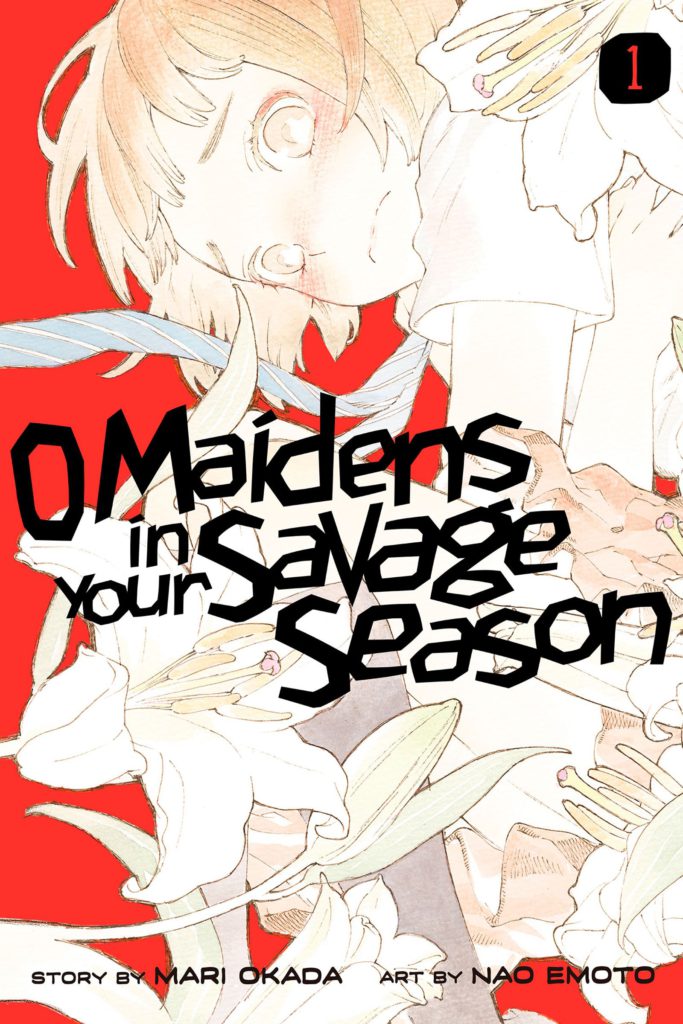 O Maidens in Your Savage Season:
When Kazusa enters high school, she joins the Literature Club, where she leaps from reading innocent fiction to diving into the literary classics. But these novels are a bit more…adult than she was prepared for. Between euphemisms like fresh dewy grass and pork stew, crushing on the boy next door, and knowing you want to do that one thing before you die–discovering your budding sexuality is no easy feat!
Chapters 5 – 16 available for Premium members!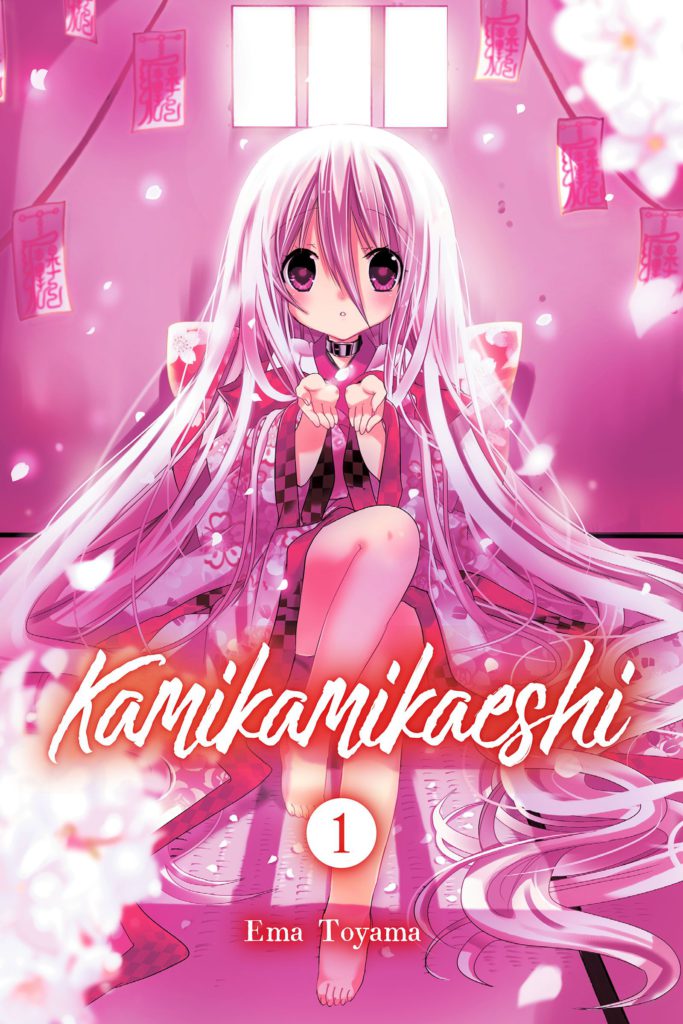 Kamikamikaeshi: Ema Toyama's Japanese fantasy!! You see, there are Kamisama, deities, in her hair. A Shinto ritual called kamigamigaeshi allows kamisama to rest in a girl's hair to heal themselves… One day, Mashiro who has been confined in a small room meets Hinokagu, a kamisama who had been sealed inside her hair…?! Super Kamigami Fantasy!!
Chapters 5 – 26 available for Premium members!
Children of Mu-Town: Stylistically intermingling themes of gentrification and rebirth within the setting of a classic yakuza crime drama, Children of Mu-Town follows the course charted by youths of an aging residential housing complex who are struggling for their lives: burdened by financial issues, peer pressure, and uncertain futures, ensnared in the clutches of organized crime, they are searching for a way to survive.
Chapters 3 & 4 (final) available for Premium members!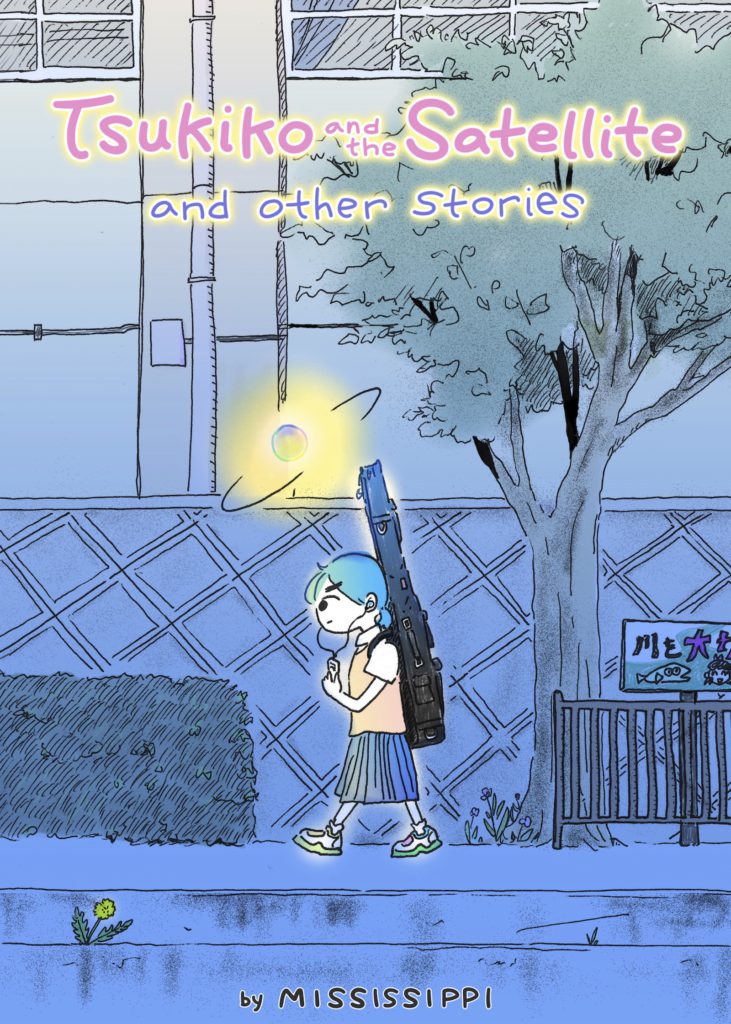 Tsukiko and the Satellite and other stories: This is the first English-language collection from the Kyoto-based Japanese painter and comic creator "MISSISSIPPI". Five dreamy sci~fi short stories that bring to life small, everyday moments: a long wandering father returns home; an unusual guest joins a woman on her evening "alone"; a bike repair job that's more than meets the eye; a summer laborer becomes acquainted with a mysterious girl; a contemplative rumination after cleaning the aquarium.
Chapters 4 & 5 (final) available for Premium members!
Simulpub Update!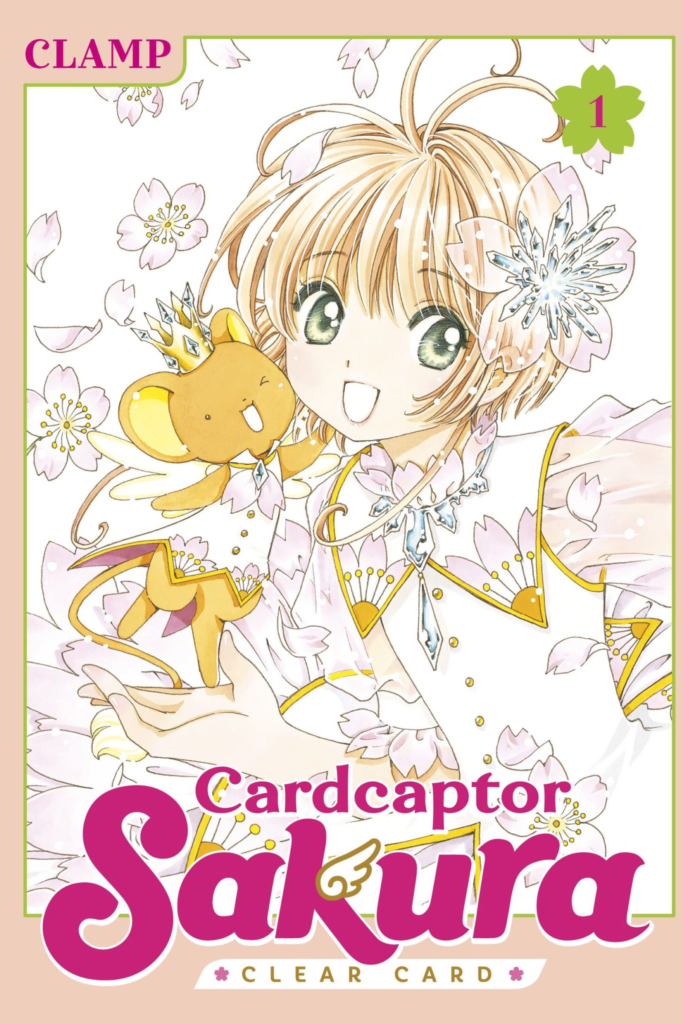 Cardcaptor Sakura: Clear Card: Chapter 56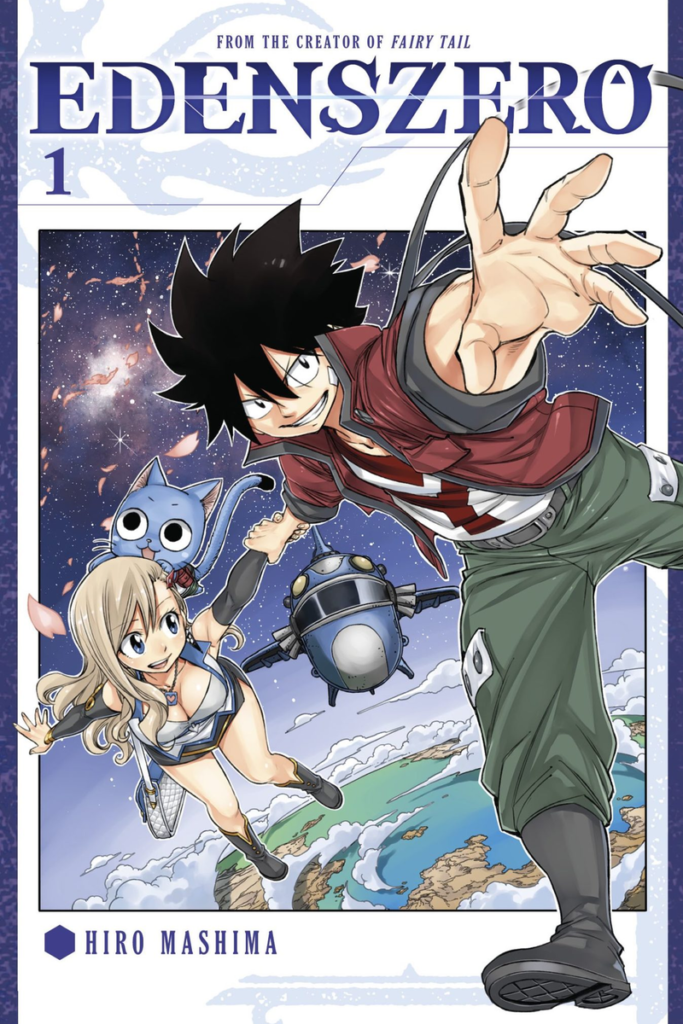 EDENS ZERO Chapter 161: Life Continues to Fade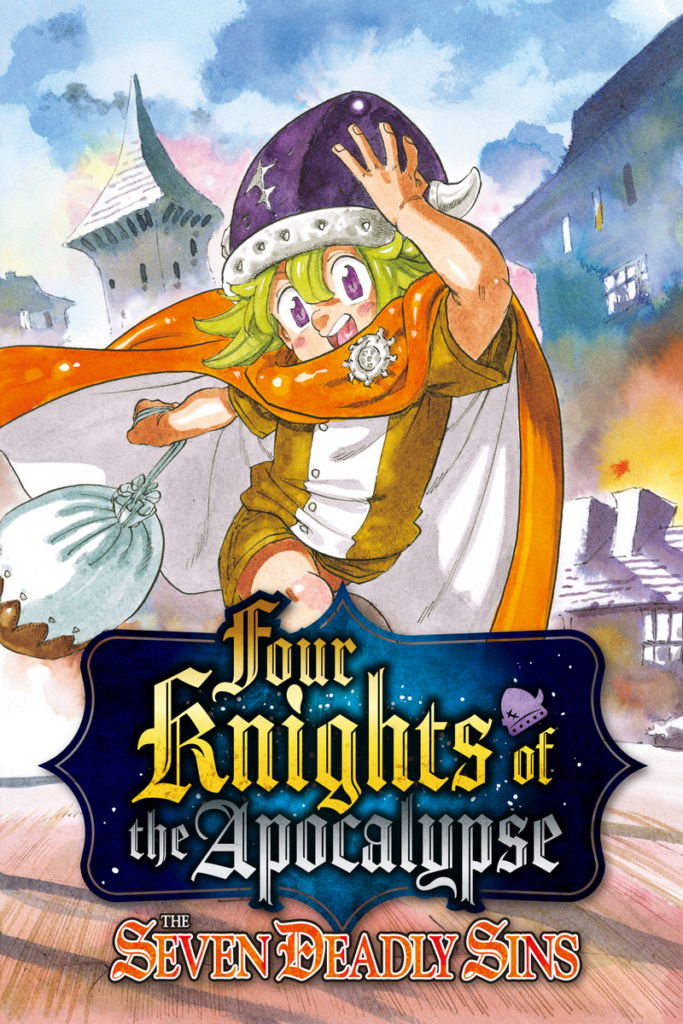 The Seven Deadly Sins: Four Knights of the Apocalypse Chapter 33: The Evil Feast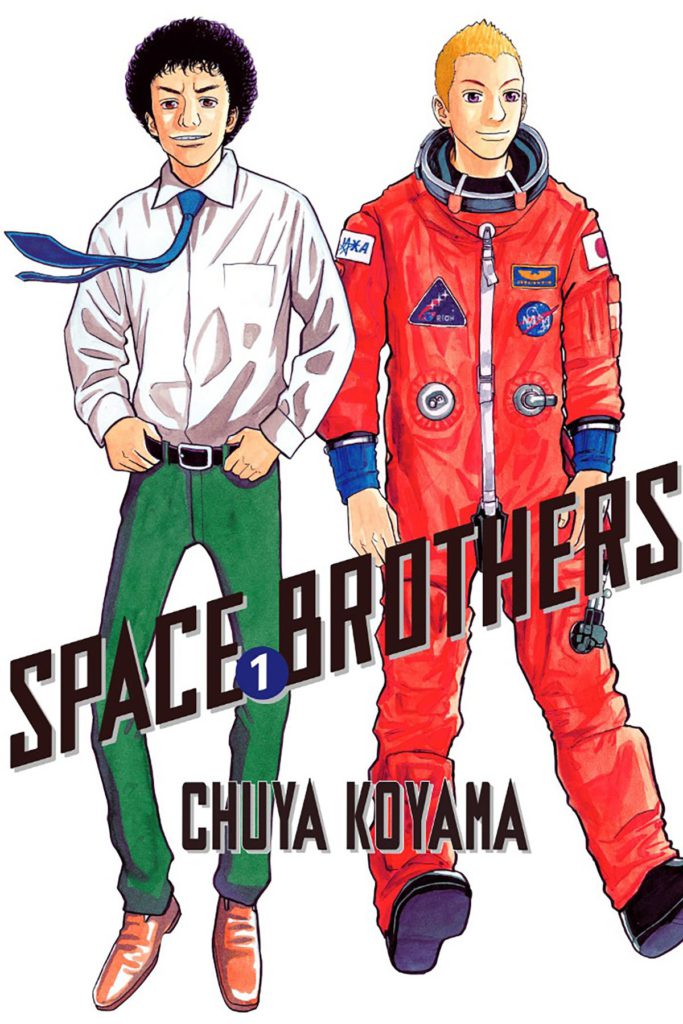 Space Brothers Chapter 378: And Also, Kind Of…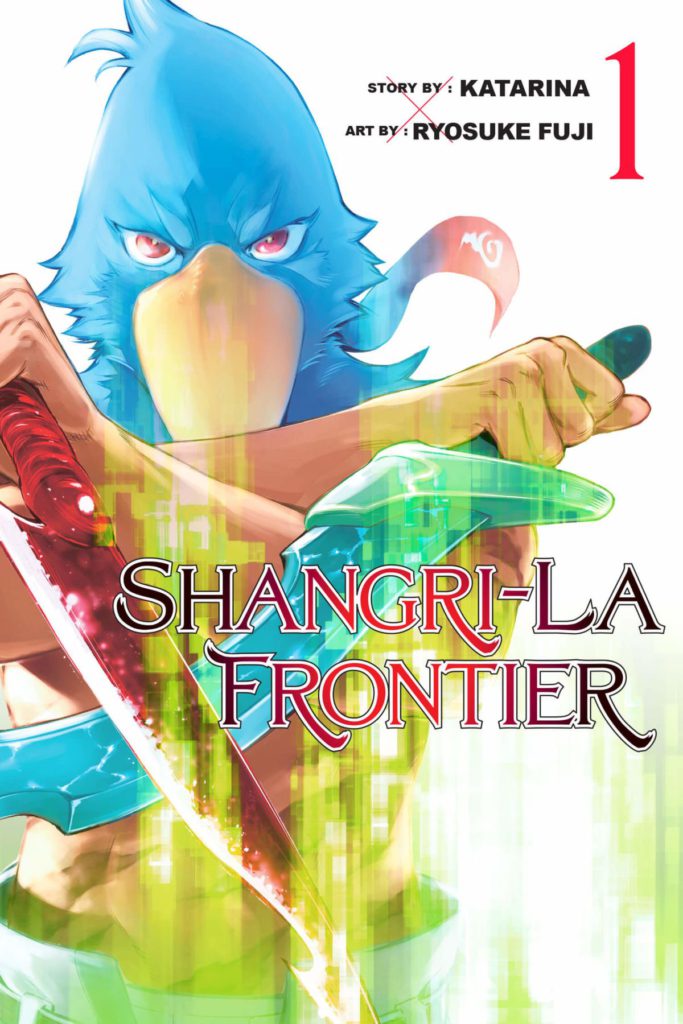 Shangri-La Frontier Chapter 58: Explorer of the World's Darkness